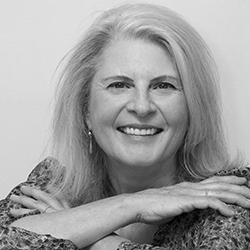 GABRIELLA RADUJKO
Development Director and Executive Board Member
Gabriella is a librarian whose practice focuses on community building with public libraries as the centerpiece and innovative adult programming as the activity. Her grant making activities and outreach have resulted in exhibitions, talks, interdisciplinary performances, and workshops which create strong community connections based on shared values.
Examples include Temari:Expression through Color and Memory (Lifetime Arts), Woody Guthrie's Wardy Forty (Book talk with Phillip Buehler and Nora Guthrie), Bronze in the Digital Age: Rodin Reanimated through Music, Dance and Image (collaboration with Concordia College), Strut: The Peacock and Beauty in Art (Hudson River Museum loan).
Her most recent project is her association with the Mystic Film Festival, where she volunteers as Development Director. Her aim is to use the same creative community building principles used in "libraryland" to enlist the support of local and regional businesses and institutions to build on the ever-growing success of the annual film festival to strengthen civic participation of people in the communities of Mystic, Connecticut and Westerly, Rhode Island.
Gabriella received a Master of Library and Information Science (MLIS) from Rutgers University in 2005. She has worked as the Managing Librarian for the Cipriani Club 55 Library on Wall Street in NY, NY, Director of the Bronxville Public Library in Westchester County, and as a consultant for the Sri Narayani School Library in Tamil Nadu, India.
Thank you to our sponsors and partners. We appreciate your support of the Mystic Film Festival!