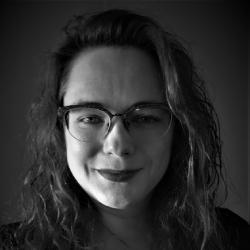 TRISH CLARK
Producing Director and Executive Board Member
Patricia (Trish) Clark is the president of the Nutmeg Institute. The Nut is the culmination of more than 25 years of production experience, which started from a youthful ambition to be the next Martha Quinn! Trish has been on the production team of many VH1 programs, a top-rated daytime talk show, music videos, commercials, short films, and independent films.
She crafted her love of working with and educating filmmakers of all levels by producing the New Haven 48 Hour Film Project and ITVFest. She currently works consulting with several Connecticut film festivals on panels and workshops.  She is known as the Connecticut film production expert behind the scenes who makes everything come together. When not producing Trish is with her daughter or enjoying hockey, live music or comedy, whiskey, wine or some combination of those with friends supporting the Connecticut arts community scene.
Thank you to our sponsors and partners. We appreciate your support of the Mystic Film Festival!