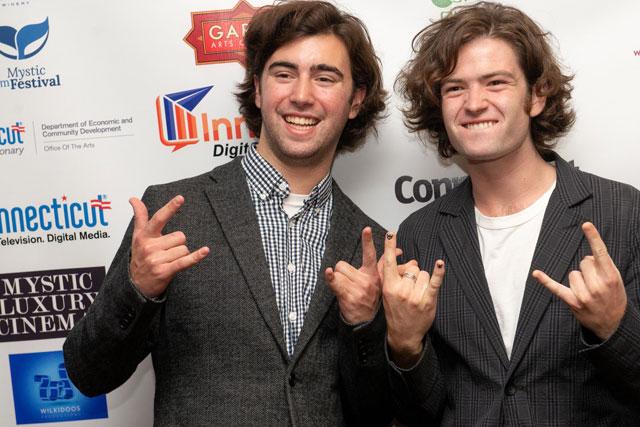 4th Annual Mystic Film Festival
October 21-24, 2021 – Tickets on sale now!
The fourth annual Mystic Film Festival returns to all-live programming at six local venues October 21-24 featuring 91 new short and feature-length documentary and narrative films from around the world, a screenwriting competition, filmmakers' workshops, and a celebratory flashback to the 1980s with a screening and costume dance party to honor filmmaker Susan Seidelman.
Tickets may be purchased online. The festival's 2021 slate of films covers a wide range of topics including true crime; heroism; creating music, art, and dance; preserving farming and commercial fishing; jazz legends; relationship dynamics; life during a pandemic; the murder of George Floyd; immigration; humanity's complex relationship with nature; and building cultural bridges between countries.
Mystic Luxury Cinemas; The Velvet Mill; La Grua Center; United Theater of Westerly, R.I.; the Mystic Noank Library; and the Mystic Seaport Museum's Thompson Building will host film screenings.
The festival opens Thursday, Oct. 21, at 6:30 p.m. at the Mystic Luxury Cinema with a wine and beer reception and screening of The Day's documentary Those People, the story about a decade-long talent show healing racial rifts in New London when rocked by a brutal student murder. Curtis Goodwin and Peter Huoppi, who also directed the film, produced Those People. Goodwin and Huoppi will answer audience questions, and entertainers from past talent shows will perform.
HONOR AND CELEBRATE
To honor the lifetime, professional achievements of veteran filmmaker Susan Seidelman, on Saturday, October 23, the festival will screen her famous 1985 romantic comedy Desperately Seeking Susan at 4:30 p.m. at The Velvet Mill. It stars singer Madonna in her first acting role, Roseanna Arquette, Aiden Quinn, Laurie Metcalf, and John Turturro. As a director, producer, and writer, Seidelman's films focus on female protagonists, society's outsiders, and gender roles. Seidelman's most well known films include She-Devil, Cookie, Boynton Beach Club, Musical Chairs, and The Hot Flashes. Her television program credits include directing the Sex and the City television pilot and the Emmy-nominated A Cooler Climate for Showtime.
Seidelman will answer audience questions after the film screening, and kick-off '80s costume competition and a DJ-led dance party that follows the screening at 7 p.m. at The Velvet Mill. Beverages and food will be available from The Velvet Mill restaurants and bars.
AWARDS CEREMONY
The Mystic Film Festival's final day of screenings wraps up with an awards ceremony Sunday, October 24, at 7 p.m. at Mystic Luxury Cinemas. The festival awards include narrative feature, feature documentary, narrative short, documentary short, New England film, cinematography, directing, screenplay writing, student film, human rights, and conservation. Also at the ceremony, the top five screenplays will be announced. The grand-prize winner will win a table read in early 2022, a 12-month International Screenwriters' Association Connect membership, and a one-hour consultation with literary agent Charlie Northcote, owner of Core Literary Inc. Four runners-up will each receive a six-month ISA Connect membership and a 30-minute consultation with Northcote.
FILMMAKERS' RECEPTION and WORKSHOPS
The festival also will host a reception for this season's filmmakers and others in the movie industry Friday, October 22, at 6:30 p.m. at La Grua Center in Stonington. In addition, La Grua will screen students' films throughout the festival's four days.
Filmmakers' two-hour workshops will be conducted at the Mystic Noank Library:
Friday, October 22, 2 p.m. Emma Palzere-Rae of Be Well Productions, an actor, playwright, director, and producer will moderate a panel discussion with Rhode Island and Connecticut casting directors about how to find quality local talent.
Saturday, October 23, 11:30 a.m. writer and filmmaker Shira Levin, whose feature film Starfish won the Audience Choice Award at the 2018 Mystic Film Festival, will explain how to create narrative short films.
Sunday, October 24, 11 a.m. Gnarly Bay, a Westerly, R.I. producer of feature films and commercial videos, will guide filmmakers through the technical tools and steps for successful storytelling and film production.
SPONSORS and VOLUNTEERS
The festival's fiscal sponsor Filmmakers Collaborative of Melrose, Mass. allows the Mystic Film Festival to accept tax-deductible donations from corporations and individuals. 
The festival's 2021 sponsors include the Greater Mystic Chamber of Commerce; Ocean Community Chamber of Commerce; Women in Film and Video – New England; Alliance of Women Directors; Nutmeg Institute; Mystic Luxury Cinemas; La Grua Center; Wilkidoos Productions; Garde Arts Center; Roadmap Writers; Connecticut Office of Film, Television, Digital Media; Jonathan Edwards Winery; International Screenwriters' Association (ISA); HomeLight; Market Realty; and Chelsea Groton Bank.
Community members who would like to volunteer at the festival's parties, screenings, workshops, and with publicity please contact the festival's volunteer coordinator Bess Gaby.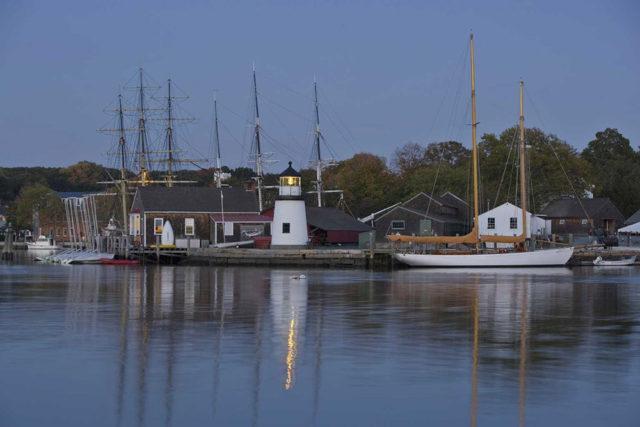 About the Location
Mystic, Connecticut
Halfway between New York City and Boston, lies the beautiful New England seaport of Mystic, Connecticut. Known for its rich seafaring past and maritime history, it is a popular destination for food and locally-produced craft beer and wine; art galleries and museums; and sailing, kayaking, and hiking along the pristine Atlantic Ocean shoreline.
Mystic is easily accessible by car and train, and the Tweed New Haven Regional Airport and T.F. Green International Airport in Rhode Island are within an hour's drive.
Thank you to our sponsors and partners. We appreciate your support of the Mystic Film Festival!