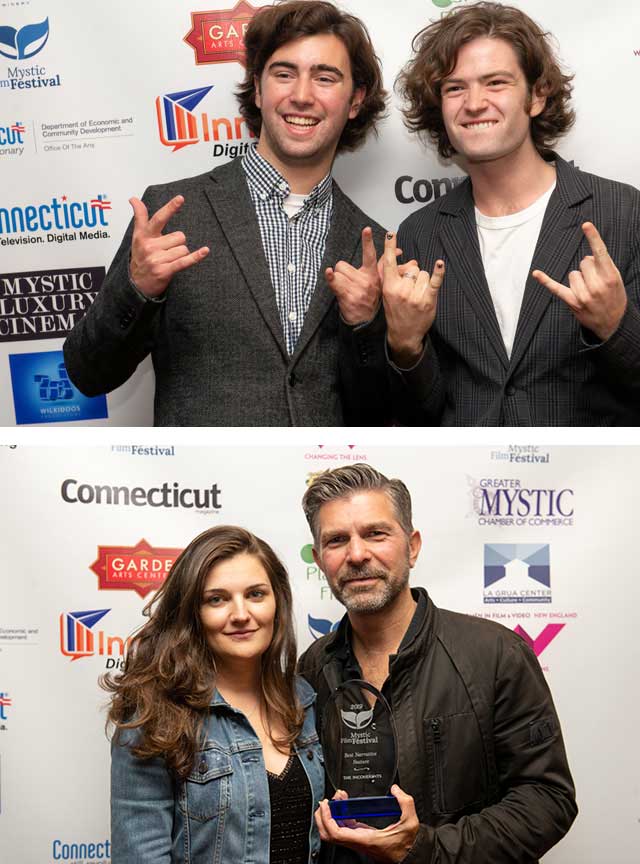 Sponsor the Mystic Film Festival
JOIN US
Together we can continue to offer compelling films by acclaimed and new talent, panel discussions, and engaging community events while introducing new audiences to your business.
OFFLINE SPONSORSHIP = CHECK.  PAYPAL = CREDIT CARD OR PAYPAL
To discuss further, please contact Shareen Anderson at shareen@mysticfilmfestival.com
Sponsors play a huge part in making the Mystic Film Festival possible. Your sponsorship allows the Mystic Film Festival to promote independent films and their filmmakers while adding to the vibrant arts scene, as well as sales for local businesses during the festival. We are truly thankful for all our sponsors' support.
To become a sponsor, please contact Wendy S. Wilkins, development director wendy@mysticfilmfestival.com
860.214.7924
SPONSOR PACKAGES:
2022 Sponsorship Packages will be posted in June.
Please check back and reach out directly anytime with questions or to find sponsorship opportunities.