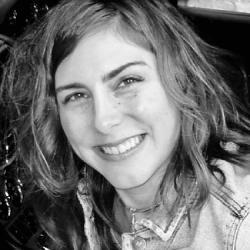 SHAREEN ANDERSON
Festival Founder and Executive Director
Shareen Anderson is a filmmaker and TV producer based in Brooklyn, New York and Mystic, Connecticut. She started the Mystic Film Festival in 2018. As a filmmaker, she has developed and produced documentary films and series for a wide range of networks such as A&E, PBS, Netflix, Fusion, Esquire, Al Jazeera English, CNN, and Discovery. Recently, she created and executive produced The Murder of Laci Peterson, an award-winning, six-part limited documentary series for A&E. She also created and executive produced Saving Soweto, the critically-acclaimed, eight-part documentary series for Al Jazeera English. Return To The USS Atlanta, which she directed and produced, was screened on Netflix and PBS, and her first feature documentary, Charents: In Search of My Armenian Poet, won the Audience Choice Award at the Pomegranate Film Festival in Toronto, Canada and aired on PBS in 2016. She's currently developing several documentary series and films. Shareen graduated from St. Petersburg University in Russia with an M.A. in Russian language and literature and from Washington State University with a B.A. in French and Russian. A California native, she has lived and worked around the world, including Johannesburg, South Africa for six years, where she co-founded the Jozi Film Festival and was co-director until 2015.
Thank you to our sponsors and partners. We appreciate your support of the Mystic Film Festival!